Visual coaching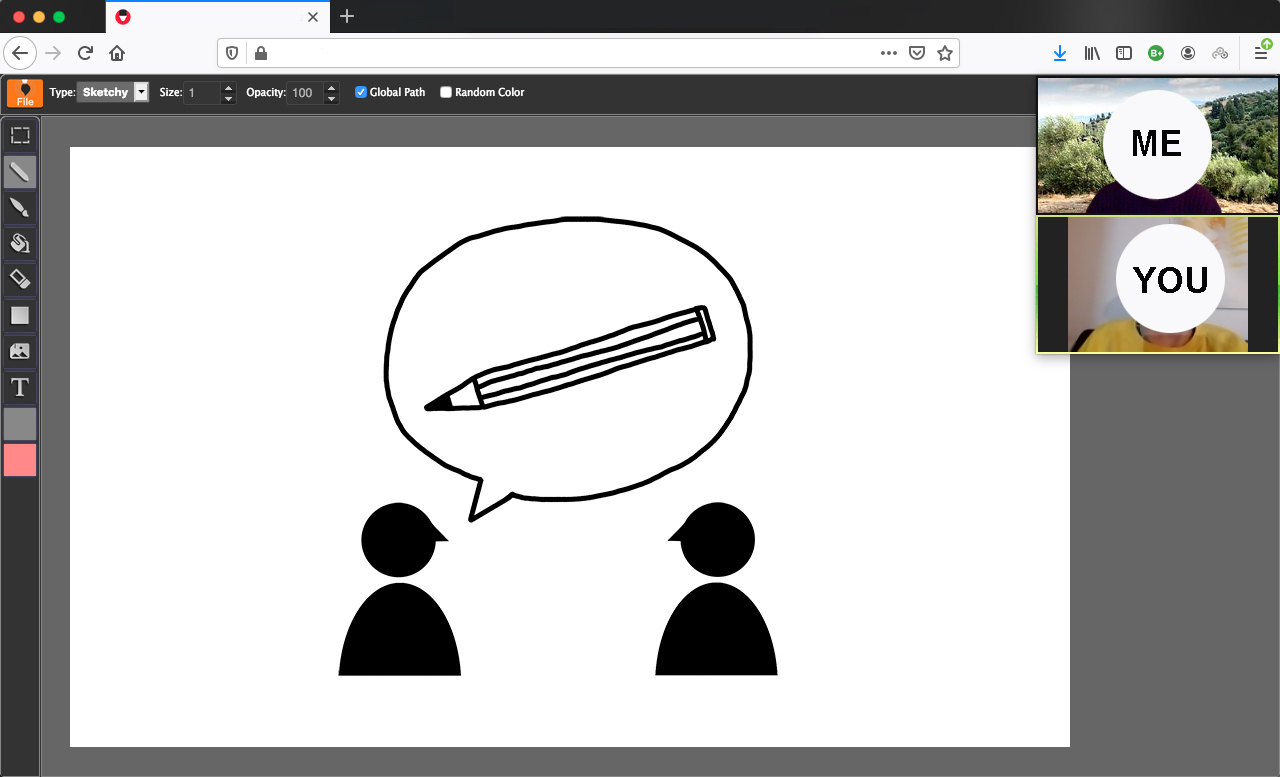 I understand Visual Coaching as training in visualizing ideas for people who use visualization processes/ visual thinking in their work (social/political work, science, education, etc). In my work specially visual critical thinking through the questioning of the visual stereotypes we tend to reproduce through our upbringing and visual education.
Here a beautiful review by one of my students:
"Visual coachings with Carmen are a true inspiration. I'm learning so much for my own work, and it's so much fun! Carmen isn't just a great artist, she's also a fantastic teacher – attentive, empathetic, and motivating. I'm getting loads of useful tips that I can implement immediately.
I myself had to move most my work online, delivering seminars and coaching sessions digitally on a regular basis – so the fact that online visual learning with Carmen is proving so successful is a really great experience. It means we can keep working despite living in different countries. The only downside is that I haven't tried visual coaching sooner and have been missing out on it for so long!" – Christiane Goebel
Send an email for more information!